Committed to empowering healthy lifestyles worldwide with a variety of products and delivery systems, we offer the power of CBD wellness for everyone to Live Healthier, Naturally.
In collaboration with partners around the world, Isodiol supplies industrial hemp derivatives for medicinal formulations in the nutraceutical, cosmetic, and pharmaceutical markets. By fostering key relationships around the globe, Isodiol and its team of collaborators have brought together experienced chemists, professors, and technicians who have performed 15 years of in­-depth study of hemp plants and CBD hemp oil. These studies have resulted in unique cultivars that Isodiol and its partners then process to extract pure CBD oil. We are on a mission to continually evolve to support healthier lifestyles everywhere. As CBD science and technology advance, so do we. CBD is a powerful wellness supplement, but everyBODY is different and demands a broad spectrum of support. That's why we offer CBD…and so much more!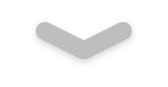 In 2011, we set out to create a hemp derivative to mimic the synthetic compound used in clinical studies, but that was sourced from organic, non-GMO Industrial Hemp.
2009

2011

2013

2014

2015

2016

2017

2018

2019
Isodiol®

In 2009, Isodiol® began researching medical studies where synthetic cannabidiol (CBD) was successful in treating serious medical conditions like Epilepsy and Meige Syndrome. From 2009–11, Isodiol® worked to build a commercially feasible extraction process and supply chain of natural hemp derived CBD.

Nutra99™

In 2011, the first manufacturing facility was setup to process pure, natural CBD and NUTRA99™ CBD was born.

CannaCeuticals

2013-15: 2 years of clinical studies for CBD Skincare and the development of the CannaCeuticals skincare line.

NanoBoost™

NanoBoost™ is developed: nanoemulsified, NUTRA99™ CBD suspended in water that can be used in beverage formulation.

Heneplex™

Heneplex™ is developed: full spectrum phytocannabinoid nano-complex for consumer wellness products. Isodiol® develops a pain cream featuring an OTC approved ingredient (Menthol)

White Label Program

2016: Isodiol® launches a white label program and begins expansion of its finished goods product line and new brand development.

Isodiol International™

Isodiol® merges with Laguna Blends, becoming Isodiol International™, Inc under the CSE Symbol: ISOL

Pharmaceutical Applications

Isodiol®, through its subsidiary BSPG Labs™, is granted approval from MHRA for an API on its CBD for use in pharmaceutical applications.

The Vitamin Shoppe™

Isodiol® successfully launches Iso-Sport™ CBD products at The Vitamin Shoppe™ stores nationwide.
We are proud to offer the purest, most bio-available CBD in all Isodiol® products. Sourced with care from Seed to Isolate, we begin with the most exceptional quality, organic, NON-GMO industrial hemp.
Our CBD Isolate is the base of every formula that powers each Isodiol® product. This 99.9% pure CBD can be added to or infused into foods, liquids, nutritional supplements, topicals, and even cosmetics. Because this molecule is isolated from the other cannabinoids, each product made from our isolate contains no THC, meaning products made from the CBD Isolate are not psychotropic and do not produce the "high" associated with THC products.
While we offer straight CBD options, most of our unique products are developed with complementary herbal formulations, vitamins, minerals and/or other key ingredients to create synergy for your complete wellness goals. Our powerful nano boosted formulas allow our pure CBD to be easily blended inside products like oral sprays, beverage enhancers, water beverages and much more. For topical formulations, the CBD Isolate is micro-encapsulated into layers, suspended, and released at intervals.
As industry pioneers we have expanded the reach of CBD wellness products by offering much more than just an oil based CBD products.
Our 99.9% Pure CBD Isolate is the base of our powerful hemp complex formulas. Our proprietary formulas allow Isodiol® to offer a vast array of delivery systems to fit in with any lifestyle.
Key Benefits
• Potent Bulk Material
• Formulation Ready
• Nutraceutical Grade
• Food Grade
• Cosmetic Grade
Applications
• Functional Foods/Beverages
• Nutritional Supplements
• Kosher Ingredients
Nutra99™ - Created in 2011, this formulation was the original and is still the most bioavailable hemp derivative of its kind. Our 99% pure compound is extracted using Proprietary Extraction Processing that protects molecules from being denatured during the process and ensures the highest possible bioavailability. This compound is at the base of Isodiol's® proprietary formulas as it blends perfectly with foods, beverages, nutritional supplements, topicals, and cosmetics.
Key Benefits
• Water Miscible
• Easy to Use
• Stable in Solution
• Potent Bulk Material
• Formulation Ready
• Food Grade
Applications
• Pet supplements
• Functional Foods/Beverages
• Nutritional Supplements
• Protein shake additive
• Kosher Ingredients
HENEPLEX p200™ - Utilizes the principle of S-SEDDS (solid, self-emulsifying drug delivery systems) to create a highly bioavailable and stable CBD delivery system. CBD in oil form does not absorb well in the human body. But p200™ does absorb well in the body. p200™ was developed to solve the CBD absorption problem, maximizing effectivity of uptake by the human Endo-Cannabinoid System. p200™ is water-miscible and readily absorbed in the digestive tract, meaning higher bioavailability than oil bases and more potency for the same amount of CBD. p200™ can be capsulized and ingested as a dietary supplement or it can be added to any existing CBD product for increased CBD potency with a smaller dose.
FORMULATION READY HEMP OIL
Our proprietary formulas use revolutionary nano-science and micro-encapsulation to deliver 99% pure CBD in smaller, more bioavailable doses for ultimate action.
Key Benefits
• Potent Bulk Material
• Formulation Ready
• Water and Oil Soluble
• Nano-Amplified Formulation
• Multi-Layer Encapsulation
• Time Released Effects
Applications
• Cosmetic Formulations
• Transdermal Products
• Kosher Ingredients
Cebidiol™ - Takes topical delivery of CBD to a whole new level. This unique formulation revolutionizes skin delivery technology and allows active ingredi­ents to become more effective, providing you with optimal results. We micro-encapsulate CBD into layers. These microscopic spheres release one layer at a time so that you get consistent bursts of Cannabidiol (CBD) all day long. Each layer within Cebidiol™ releases the encapsulated ingredient in time-released intervals for all day delivery into the skin. Topical products benefit by utilizing liposomes when compared to "free actives" incorporated into conventional vehicles (ointments, creams, gels and lotions).
Key Benefits
• Potent Bulk Material
• Formulation Ready
• Water Soluble
• Nano-Amplified Formulation
• Universal Additive
Applications
• Functional Foods/Beverages
• Nutritional Supplements
• Kosher Ingredients
Heneplex™ - Powered by unique nanotechnology for ultimate delivery, Heneplex™ is our every own CBD Isolate mixed with our own blend of botanical terpenes. Using revolutionary nanoscience, it's an innovation in ­phytocannabinoid delivery offering smaller, more bioavailable doses for optimal usage. These nano-amplified botanical constituents are more readily absorbed by the body for faster, more targeted delivery and better product performance. Particles are microencapsulated for easy binding with both liquids and solids for optimal digestion and use by your body's ECS/endocannabinoid system.
TECHNOLOGY AND DELIVERY SYSTEMS
We use only the finest quality NON-GMO, certified organic, lab-tested, certified, fully compliant CBD derived from hemp and other components in combination with our innovative technologies.
Direct Effects™ Technology - Developed by a neurologist, Direct Effects™ Technology, means key ingredients are delivered to your body's ECS/Endocannabinoid System in their most bioavailable form. Applied to the back of the neck at the hairline, the topical support absorbs quickly and is more effective, for fast and reliable results.
Nano Technology - Many nutrients and phytocannabinoids such as Cannabidiol (CBD) are poorly water soluble limiting their bioavailability when inside the body. Nano technology enables substances to exist in their smallest particle form improving solubility and ultimately allowing nutrients to reach their desired site in the body.
MCT Oil - We never use soy, palm or other inferior oils in our formulations. You can count on 100% solvent-free MCT Oil made from organic coconuts or Hemp Oil in all of our oil-based tinctures/drops.
Adaptogenic Herbs - We combine Adaptogenic Herbs with CBD and other key ingredients in many of our products for more powerful results. Adaptogens are pharmaceutically approved herbs. Studies on both animals and humans have proven them to have many benefits, especially with supporting balance in the hypothalamic, pituitary, and adrenal glands. For overall support for mental clarity, enhanced attention/focus and protection from stress and fatigue, these specific herbs are the perfect combination for the potential benefits of CBD.