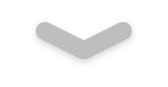 Products for
All and Relief
RAPIDCBD™ is where it all began for Isodiol, and we are proud to continually evolve. Created in 2011, our CBD isolate formula was the original and is still the most bio-available CBD hemp derivative of its kind.
This 99% pure compound powers the nine various products in our RAPIDCBD™ line. We bring it all to you in Multi-Spectrum and Isolate varieties in products that offer something for everyone… so you can Live Healthier, Naturally!
MCT Oil from Organic Coconuts 

Multi-Spectrum and Isolate

Multiple Strengths Available
Body Balm Multiple Functions

Daily Capsules for Wellness

Adaptogenic Herbal Blends
Isodiol's original product line featuring 99.9% pure CBD in nine different powerful formulas for wellness benefits.
This premium wellness tincture is a blend of ISO99™ CBD and MCT oil derived from organic coconuts. This unique mixture is free of preservatives, flavors and additives.
ISO99™ CBD is derived from high quality hemp and is guaranteed for purity and safety.
RapidCBD® Hemp Oil is a concentrate of ISO99™ and has one of the highest concentrations of CBD among similar products available in the market.
CONCENTRATIONS: 500mg | 1250mg | 2500mg
RapidCBD™ Multi Spectrum Blend combines multi spectrum hemp oil with MCT oil for optimum wellness. This unique concentration is free of preservatives, flavors and additives.
Our multi-spectrum hemp oil delivers the full range of phytocannabinoids present in the original hemp plant as nature intended.
CONCENTRATIONS: 500mg | 1000mg | 2500mg
Achieve a soothing relief with this deep moisturizing blend of natural plant oils, body balancing adaptogens and ISO99™. This luxurious body balm nourishes dry skin, invigorates tired muscles, and may ease temporary discomfort.
Adaptogens are non-toxic herbs that have a normalizing and balancing effect on the body and promote homeostasis. Adaptogens may also protect the body from the toxic effects of stress.
A unique blend of essential daily vitamins and adaptogenic botanical extracts to help maintain optimum health and wellness. It contains a strong concentration of 25mg Anhydrous hemp oil.
What Rapid CBD® Vitamin C | B12 | D3 Capsules may offer:
Vitamin B12 to help boost cellular energy production
Vitamin C and D3 help maintain optimum immune function
25mg CBD per capsule
Rapid CBD® EASE CAPS delivers a unique blend of adaptogens and ISO99™ that may help provide natural relief from occasional discomfort due to exercise and overuse.

What Rapid CBD® Ease Capsules may offer:
Anti-inflammatory properties
Anti-oxidant capabilities
Joint support and relief
25mg CBD per capsule

Rapid CBD™ SLEEP CAPS deliver a powerful blend of sleep supporting and calming botanical extracts that may relax your mind and body to promote sleep naturally.
ISO99™ CBD is derived from high quality hemp and is guaranteed for purity and safety.
WHAT IS CBD AND
WHY SHOULD YOU USE IT?
What is CBD?
Cannabidiol (CBD) is a naturally-occurring constituent of industrial hemp (cannabis sativa) plants. Unlike THC, CBD (cannabidiol) is a non-psychoactive cannabinoid and does not cause a high.
Will it help me?
Due to FDA regulations, we cannot make claims about whether or not natural CBD oil from hemp can help with specific ailments. We do however urge everyone to research the widely available information online. You can easily find many resources about CBD oil from hemp and its possible benefits.
Why Use It?
Cannabidiol (CBD) has been studied for it's potential role in treating many common health issues, including anxiety, depression, acne, and heart disease. For those with cancer, it may even provide a natural alternative for pain and symptom relief.
100% SATISFACTION GUARANTEE ON ALL RAPID CBD PRODUCTS