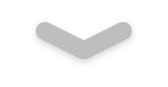 Coffee designed to deliver an unmatched experience with every sip.
Coffee is great. Coffee with the added benefit of support for your overall wellness is better yet! We created Pot~O~Coffee™ as a savory, delicious way to enjoy your classic beverage while getting the potential benefits of hemp CBD.
Each sip is infused with natural flavors and our own Heneplex™, delivering CBD in a uniquely bioavailable form. Our premium quality 100% Arabica beans are sourced from small farms with full transparency and roasted to perfection by the award-winning Culinary Coffee Roasters.
At whatever point in the day you enjoy your coffee, why not let it bring a little something extra? We created Pot~O~Coffee to put a smile on your face, a spring in your step and a boost in your wellness efforts. Whether you like to grind your own beans, enjoy a convenient K-Cup® or sip a cold brew on-the-go, our Heneplex™ CBD infused coffee varieties are designed to help you Live Healthier, Naturally!
Coffee Bags
Always a classic! Pot-O-Coffee™ bags feature robust, specialized blends that finish smooth.
Experience uniquely-inspired flavors that offer the undertones of exotic locales and recognized areas known for producing the best coffee in the world.
K-Cups
Enjoy the delicious blends of Pot-O-Coffee™ in the convenience of a K-Cup® ! Designed for use with Keurig® K-Cup® brewing systems, these single-serve packs brew the benefits of Heneplex™-infused coffee – fast!
*K-cups® packs for Keurig® K-cup® Brewing systems NOT for Keurig® VUE® or RIVO® Brewing Systems.
Sip the BEST with the BEST CBD! Our global partnerships mean superior quality, lab-tested and certified CBD to help you get the most from your favorite coffee beverage. We use THC-free hemp CBD in its most deliverable forms for consistent, reliable and therapeutic energy.